Giving Opportunity
Help Protect Ukrainian Refugees - Polish Humanitarian Action
The PAH is helping with the current crisis in Ukraine - Please Help!
About this Giving Opportunity
"PAH is a Polish non-governmental organisation fighting to make the world a better place for communities affected by armed conflicts and natural disasters worldwide. For more than 27 years we have been helping those who are in need, regardless of their nationality, race, religion or views. We act in the Southern Sudan, Somalia, Palestinian National Authority and wherever a sudden disaster strikes. We do what we can, but with your help we will be able to do even more."
About this Cause
Our mission is to make the world a better place by alleviating human suffering and promoting humanitarian values.PAH started its work more than twenty seven years ago in response to the war in the Balkans. In 1992 our organization sent its first humanitarian convoy to Sarajevo. Since 1994 PAH has been an officially recognized, and the only Polish NGO, bringing humanitarian aid to people affected by war and natural distasters worldwide. So far we worked in 50 countries.Our strategic objective is to ensure the observance of inalienable human rights in areas afflicted by conflicts, natural disasters and poverty.We help local communities, with special focus on "sensitive" groups of the most harmed and defenceless such as children, women, the disabled, refugees and repatriates, IDPs etc.We focus on areas such as:
• access to water and sanitation
• access to food/fighting poverty and malnutrition
• access to education and raising awareness of humanitarian issues in Poland
• immediate provision of humanitarian aid in times of crisis (food and water, NFI, shelter, medicines etc.).
Currently we work in South Sudan, Somalia, Kanya, Syria, Iraq, Ukraine and Yemen. We also helped rebuild housing infrastructure in the Philippean island of Bantayan which in 2013 was struck by one of the fiercest typhoons in history of Philippines. Our activities were also conducted in Indonesia (after tsunami and earthquake in 2018), Bangladesh and Venezuela.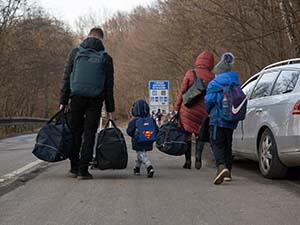 Causes in this Giving Opportunity

How Donations Work
Click any 'Donate Now' button and then decide your donation amount. You will then be forwarded to your payment processor of choice. Once your donation has been processed it will be sent to your charity of choice.
Need Some Help?